Dear Friends,

What's Happening in Washington
Like you, I am deeply troubled and saddened by the events which have overtaken our country the past few months. We are a nation in crisis. COVID-19 has taken far too many lives and severely impacted the financial security of countless American families. More than 100,000 people have died, 40 million Americans are unemployed and thousands of businesses shuttered.

Just as America, led by Texas, was beginning to focus on re-opening—with the virus subsiding and signs of economic improvement beginning to appear—we are instead witnessing civic unrest and social upheaval spread like wildfire across our nation, sparked by the horrific death of George Floyd.
My heart breaks for the Floyd family and all of the families struck by these recent tragedies. Peaceful protests are part of the American fabric, but violence is never the answer. America is a nation of laws and all of those who break those laws must be met with swift justice. As a nation, we must find a way to come together and heal.
Even in these toughest of times, there are some glimmers of hope. I am proud that Texas has led the way in protecting citizens and re-opening our economy. Let's focus on these small successes while we work towards finding solutions and answers to our ongoing challenges:
Small businesses are beginning to reopen at limited capacity, and employees are returning to work. I have said before, "America needs to reopen, and Congress needs to lead the way". Last week I co-sponsored 6 new pieces of important legislation of which 4 are related to COVID-19 and holding China accountable.
Although Congress returned to work for only two days last week, history was made—but not in a good way. For the first time in congressional history, 72 Representatives—all Democrats, representing constituents in 19 states—chose to relinquish their votes to someone else. Some 48 million people saw their vote in Congress cast by someone they didn't elect.
Two hundred and forty-four years ago, 56 signers of the Declaration of Independence helped to establish the United States of America. At great peril to themselves, the signers pledged their lives, their fortunes, and their sacred honor to forge a new nation free from tyranny. Thirteen years later, the first Congress met with 20 Senators and 54 Representatives present and voting. They traveled long distances from all over the young country to represent their constituents in our democratic republic. And today our representatives can't even get on a plane?
This is why I have joined my colleagues in a lawsuit challenging the constitutionality of the recently passed House rule that allows proxy voting by others. Our Founding Fathers fought hard to create a system that all voices in America are heard. It's our job now to protect those voices. Count on me to ensure your voices are heard.
Thankfully, the House passed our bipartisan bill, the Paycheck Protection Program (PPP) Flexibility Act, which provides businesses and employees more security by allowing employers greater flexibility during reopening.
The PPP Flexibility Act extends the original PPP forgiveness period from eight weeks to 24 weeks. The original rule also required that 75 percent of the loan must be used on payroll, limited the loan maturity period to two years, and did not defer payroll taxes. Our bill—if passed by the Senate and signed into law by President Trump—gives small businesses more time to rebuild: it extends loan maturity from two to five years, lowers the percentage of funds that must be used on payroll (to 60 percent), includes a payroll tax deferment, lowers the penalty for high unemployment, and enhances workers' security by requiring that employers must rehire employees by December 31, 2020, for loans to be forgiven.
While we are seeing positive signs of the economy improving, it is imperative that we protect businesses and workers through each stage of reopening. Small businesses are essential to the prosperity of our local communities and the nation, as they create more than 75 percent of the new jobs in America and pay out more than 44 percent of the country's private payroll. Small businesses are the backbone of America, and this bill will keep America working.
Across the Nation
America, we did it! Thank you to our great NASA and our commercial partner, SpaceX, we have successfully launched American astronauts from American soil for the first time in nearly a decade. I couldn't be prouder of what we have accomplished after years of hard work and dedication. As we look to celebrate 20 years of continued human presence in low-Earth orbit, returning this capability to the United States ensures America remains the leader in space. The Trump Administration's commitment to "get it done" and move us forward to the Moon and onto Mars will inspire future and current generations of explorers. Thank you, Administrator Jim Bridenstine, for leading the agency forward towards this goal. We made it there. Next, let's make certain American heroes Bob and Doug make it on home safe and sound!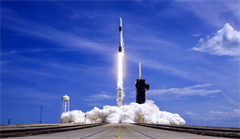 May was National Mental Health Awareness Month. The Centers for Disease Control and Prevention have released helpful
tips
for mental health during COVID-19.
Take breaks from watching, reading, or listening to news stories, including social media. Hearing about the pandemic repeatedly can be upsetting.
Take care of your body
Take deep breaths, stretch, or meditate
Try to eat healthy, well-balanced meals
Exercise regularly, get plenty of sleep
Avoid alcohol and drugs external icon
Make time to unwind
Try other activities you enjoy
Connect with others
Talk with people you trust about your concerns and how you are feeling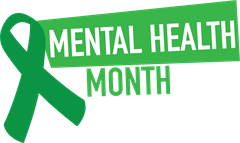 For more mental health information, please visit the Texas HHSC Mental Health and Substance Use website.
Texas
Texas, as one of the first states to reopen, is leading the way for the rest of the country. The state's stay-at-home order expired May 1. Gov. Greg Abbott announced on May 18 that childcare centers and office buildings could reopen, allowing parents to return to work. School districts are allowed to open for summer school classes, beginning June 1, as long as distancing practices are followed.
Restaurants and bars are allowed to reopen at 50 percent capacity. Those capacity limits do not apply to outdoor areas that maintain social distancing practices.
Congressional Art Competition
I am thankful for all of those who participated in this year's annual Congressional Art Competition. As always, it was difficult to pick a winner. Texas-14 is blessed with such talented students!
The winning artwork that will be displayed in the U.S. Capitol complex in Washington, D.C. is: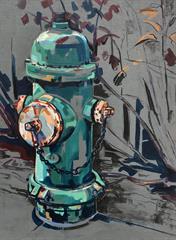 Urban Life
Artist, Kelly L. Putnam (Clear Falls High School)
Teacher, Nina Makepeace

Those selected for display in my District Offices—located in League City, Lake Jackson, and Beaumont—are:

United
Artist, Tanvi Gupta (Friendswood High School)
Teacher, Mary Wise

Milky Way
Artist, Allison Eaton (Friendswood High School)
Teacher, Mandy Harris

The Circle of Life
Artist, Huyen Nguyen (Memorial High School)
Teacher, Jacqueline Hamel

Congratulations to these creative young members of our community!

I want to thank all of you for your strength and resilience during these trying times. Know that we are in this together, and we will persevere. Again, should you need any assistance with a federal agency or program, my offices are still operating and ready to serve you!

Stay safe and God bless Texas!

Sincerely,



Randy K. Weber

Visit Rep. Weber's Website Here