CONGRESSMAN WEBER SPEAKS AT ALVIN TEA PARTY MEETING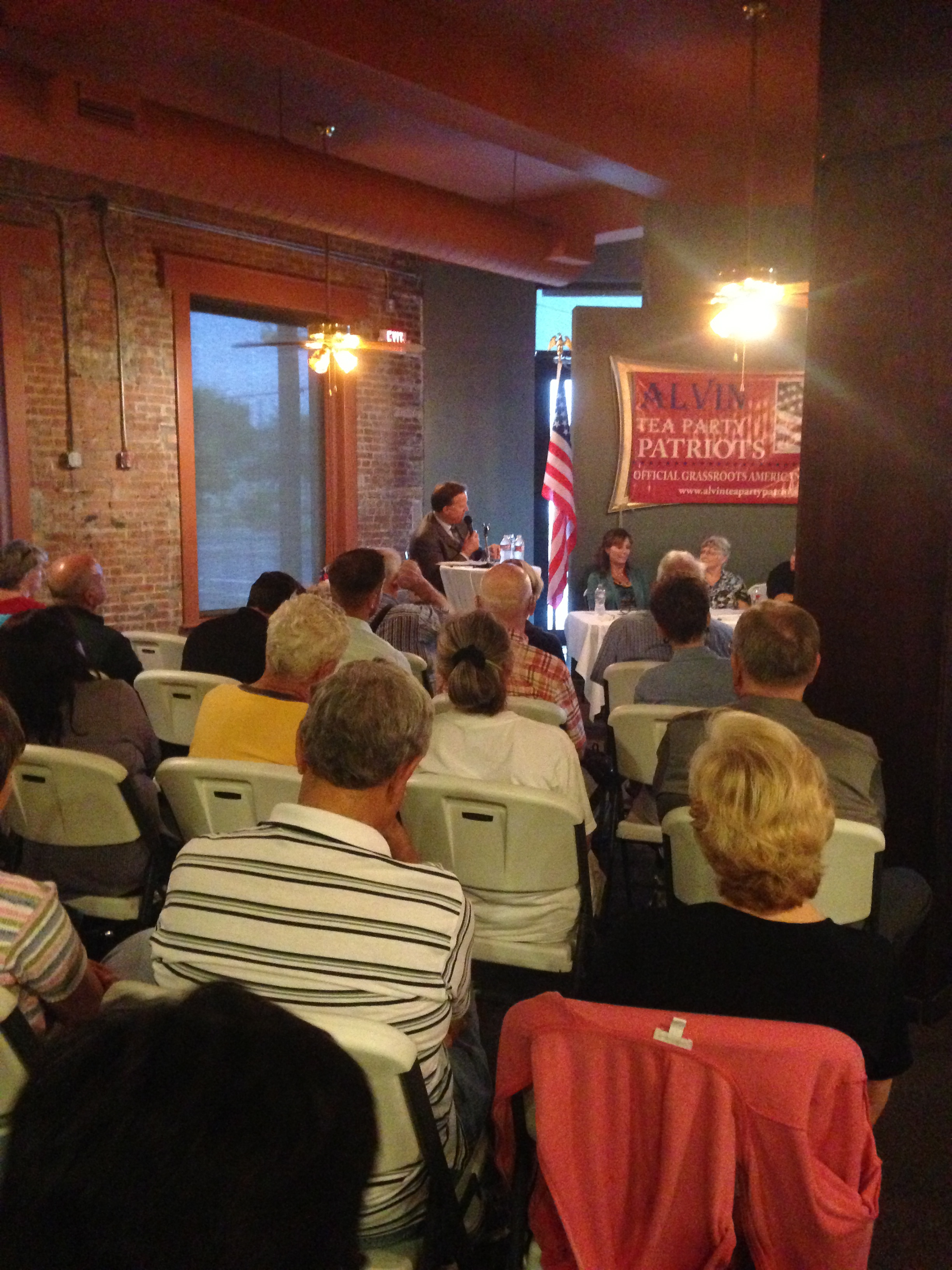 ALVIN, TX – On Monday, August 26 the Alvin Tea Party Patriots hosted a forum where Congressman Randy Weber answered questions from panelists on specific topics, such as limited government, fiscal responsibility, free market economy, ObamaCare and Immigration Reform. The Congressman also took written questions from the audience on a variety of questions.
"During my August district work period, I wanted to ensure I had the opportunity to meet with my constituents," said Congressman Weber. "I want to answer their questions and concerns, while learning about the issues that are most pressing to them. The forum with the Alvin Tea Party Patriots was an opportunity to share my views on various issues that directly affect this district. I hope those who attended the forum got the information they wanted and learned a bit more about what I'm doing as their Representative in Congress."
If you have any questions or concerns, please contact the Congressman's office. You may find office information for each county in Congressional District 14 at www.weber.house.gov.