CONGRESSMAN WEBER'S FATHER RECEIVES PATRIOT AWARD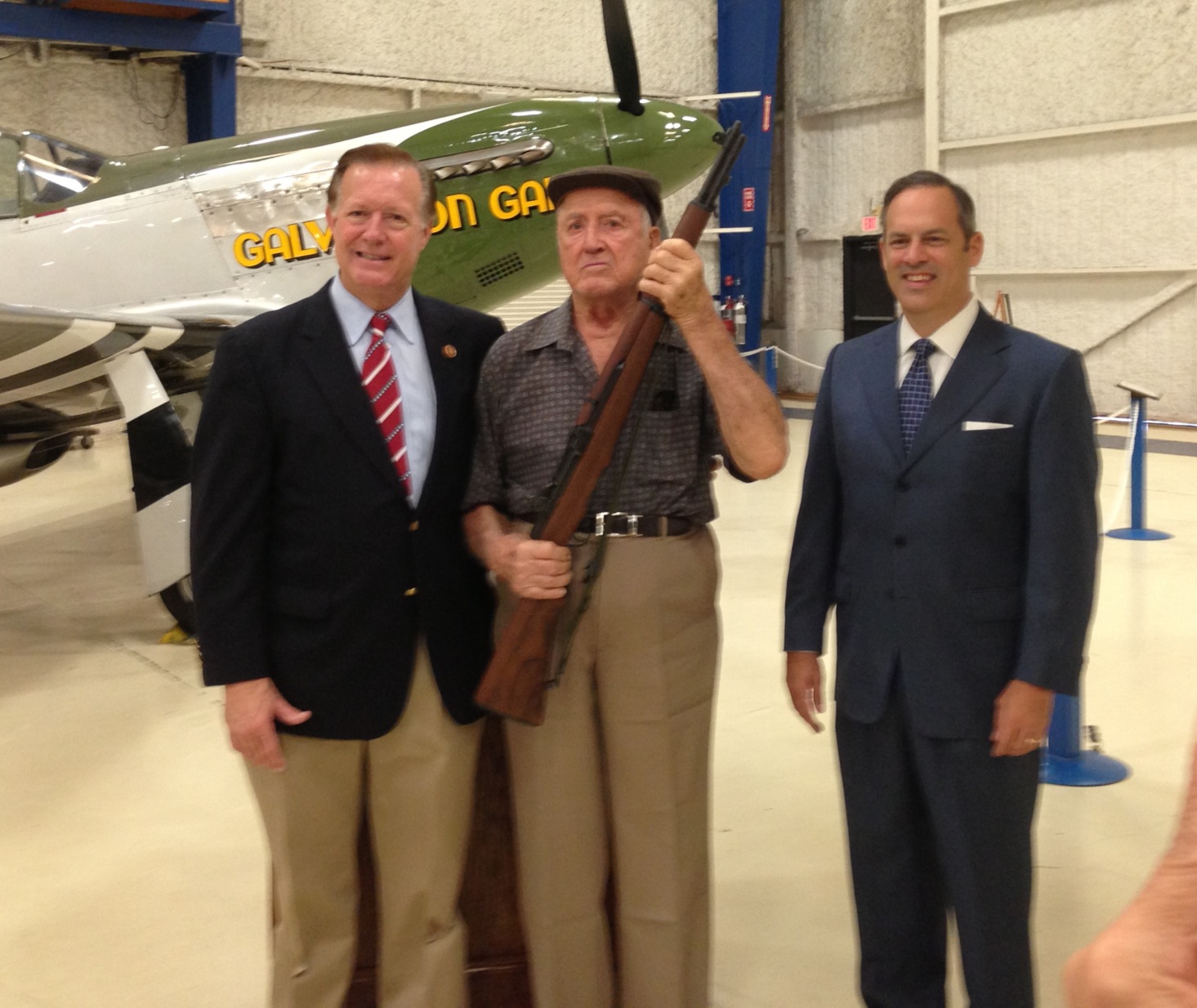 Left to Right: Congressman Randy Weber, Norman Weber and Former Mayor of Tallahassee, FL, Scott Maddox
Galveston, TX – On Monday, the Civilian Marksmanship Program honored World War II Veteran and Father of Congressman Randy Weber (R-Friendswood), Norman Weber with the Patriot Award. Congressman Weber made the following statement on the event:
"The Civilian Marksmanship Program (CMP) blessed me with an opportunity to honor my father Norman Weber, a World War II Veteran, by presenting him with their Patriot Award. I grew up listening to his stories of the War, which makes this opportunity to pay tribute to his services such an unforgettable experience. I'd like to take the opportunity to thank CMP for this opportunity as well as thank all those who have served, are currently serving and those who paid the ultimate price while protecting our Nation and cherished liberties."
###
The CMP is a congressionally created patriotic organization that was originally founded by President Teddy Roosevelt and once a part of the United States Army itself.  The CMP is a national organization dedicated to training and educating U. S. citizens in responsible uses of firearms and air guns through gun safety training, marksmanship training, and competitions and youth air rifle competitions—like those in the Summer Olympics. To learn more about CMP and their efforts please visit, www.odcmp.com.