CONGRESSMAN WEBER JOINED BRAZOSPORT COLLEGE PRESIDENT AT THE 2013 PRIZE FOR COMMUNITY COLLEGE EXCELLENCE
Brazosport College named One of the Top 10 Finalists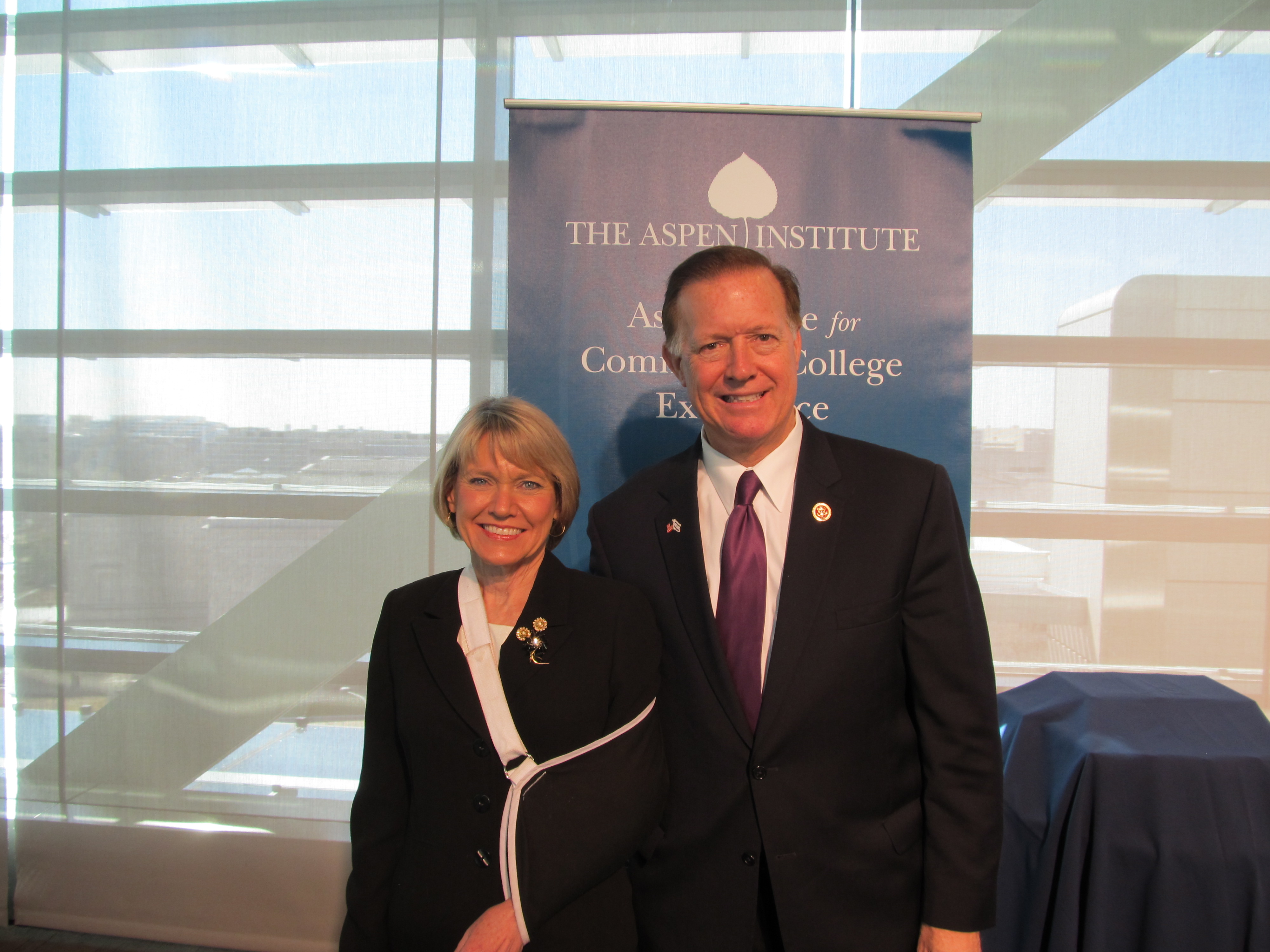 From Left to Right: Dr. Millicent Valek of Brazosport CC and Congressman Randy Weber (R-Friendswood)
Washington, D.C. – Congressman Randy Weber attended the 2013 Prize for Community College Excellence with Brazosport College President, Dr. Millicent Valek.
"I am extremely proud of Brazosport College and Dr. Valek's achievement. I always tell people Texas is a bright shining star, and Brazosport College is another great example to add to the list."
###
The Aspen College Excellence Program aims to identify and replicate campus-wide practices that significantly improve college student outcomes. Through the Aspen Prize for Community College Excellence, projects targeting a new generation of college leaders, and other initiatives, the College Excellence Program works to improve colleges' understanding and capacity to teach and graduate students, especially the growing population of low-income and minority students on American campuses.