Congressman Weber Honors the Life of George P. Mitchell - "Father of Fracking"
Washington, D.C. – Congressman Randy Weber (R-Friendswood) spoke on the House floor today to honor the life of the "Father of Fracking" and Texan, George P. Mitchell.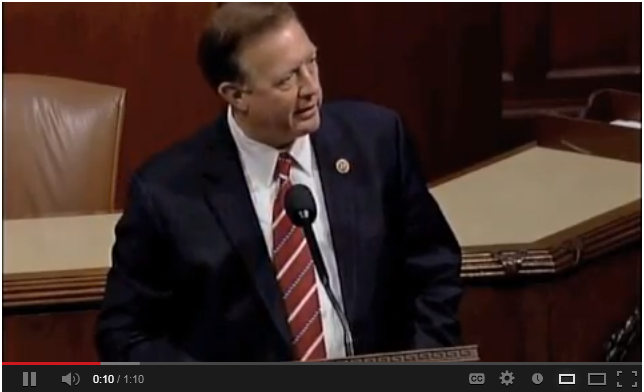 (Click image above to view video)
"Mr. Speaker, last week the Texas and the energy industry lost a friend. George P. Mitchell, who many knew as the "Father of Fracking" passed away last week at his home in Galveston, Texas. While his death is a sad occasion, his legacy will live on as the energy industry continues to grow and prosper. Texas now stands ranked as #14 in the world in oil and gas production, largely due to Mitchell's innovation
Not only was George an energy innovator, he was a community builder. He was a visionary in developing the Woodlands when many just saw it as useless swamp land. Mr. Mitchell also played an integral role in reviving what I consider a precious gem in my district….the Island of Galveston. George and his wife put countless hours and resources into restoring the Strand, which helped keep the island a popular tourist destination, number one in Texas for that matter.
It is important that we remember George Mitchell not only for his contribution to the energy industry but for his zeal and tenacity to give back to the communities where he lived and work.
I'm Randy Weber and that is how I see it, from where I sit, here in America."
VIDEO LINK: http://www.youtube.com/watch?v=n3I7MsL22gU
###